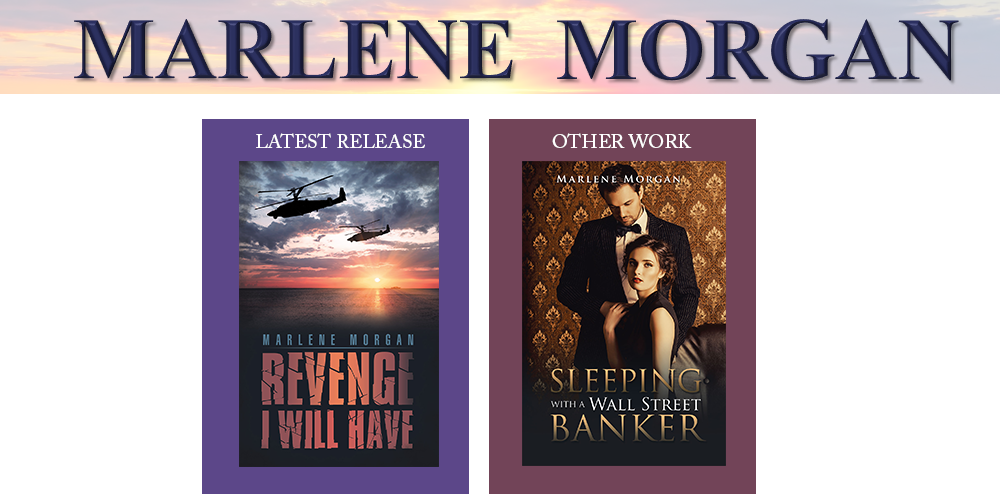 In Sleeping With A Wall Street Banker, readers found Jake Logan in the midst of a love triangle which lead to a violent and tragic conclusion.
Returning to the publishing stage with a sequel, Revenge I Will Have, author Marlene Morgan offers readers a psychological thriller filled with action and intrigue. Can Jake transform his troubled relationship with Jessica from a liability into an asset, his only hope of saving thousands of innocent lives? Read on!
Contact Me
For any questions, comments or concerns, feel free to enter your name and contact information. Any input or feedback is greatly appreciated!